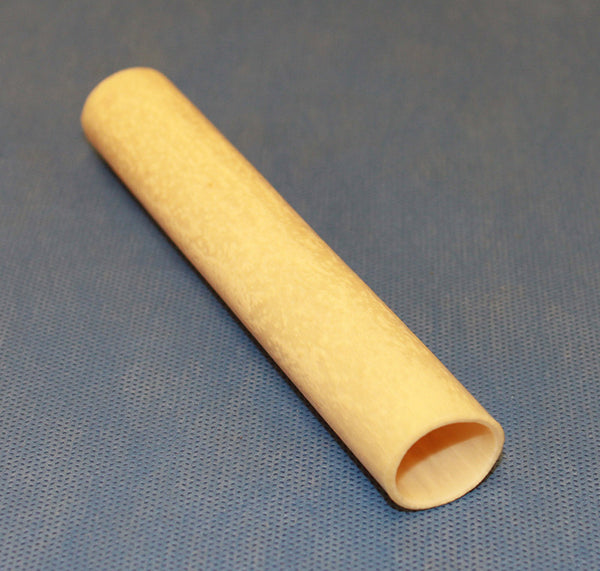 Thoracic Aorta
LifeLike BioTissue's Thoracic Aorta
SUTURES AND BEHAVES LIKE REAL TISSUE
The LifeLike Thoracic Aorta feels, sutures and behaves like real live tissue. Realistic and affordable products designed for the acquisition, practice and retention of cardiac surgery skills.
| | |
| --- | --- |
| Single | $40 |
| 10-pack | $380 |
| 20-pack | $740 |
Product Includes:
The LifeLike Thoracic Aorta contains one 6" long 22 mm ID and 26 mm OD with 2 mm wall thickness. Ideal for aortic anastomosis and bypass training. Please view pictures of applications below.
Use LifeLike Thoracic Aorta for skills development training:
Use for cannulation training with or without the Wet Lab Pump, end-to-end aortic anastomosis, anastomosis to saphenous vein, repair of aortic rupture.
Product Specifications
One LifeLike Thoracic Aorta vessel including a resealable pouch to keep product moist.
| | |
| --- | --- |
| 1 Thoracic Aorta | |
| ID | 22 mm |
| OD | 26 mm |
| Wall Thickness | 2 mm |
| Length | 6 inches |
---
We Also Recommend